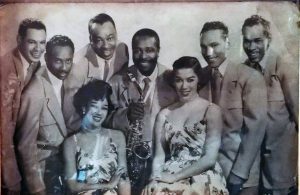 We visited the family of Charles R. Rice (March 1, 1920 – April 22, 2018).  Rice was a jazz drummer who led the first house band at Philadelphia's Club 421, with a lineup including Vance Wilson, Bob Bushnell, Red Garland and Johnny Hughes. 
After playing with Eddie Vinson's and Jimmy Heath's big bands (with John Coltrane in both lineups) in 1951 he went with Oscar Pettiford, Rudy Williams, Clifton Best, J.J. Johnson and Howard McGhee on a USO tour to the South Pacific.  The concerts were recorded and released the following year as Howard McGhee and his Korean All Stars, Jazz At the Battlefront Volume 1. 
Back in Philadelphia, he led the Charlie Rice All-Stars. 
As well as playing with Sonny Stitt, Eddie "Lockjaw" Davis (again with John Coltrane), and Leo Parker, in 1964 and 1965 he toured and recorded with Chet Baker.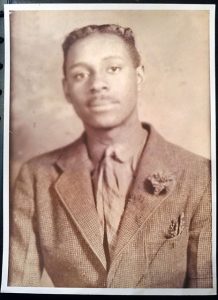 This collection comprises approximately 6 linear feet of materials, primarily photographs, documenting the long career of Charlie Rice.  Materials range in age from the early 1930s to early 2010s and include 2 of Rice's drum sets, recorded music both published and unpublished, professional head shots (some autographed) and candid photographs, snapshots of performances, news clippings and other publications.